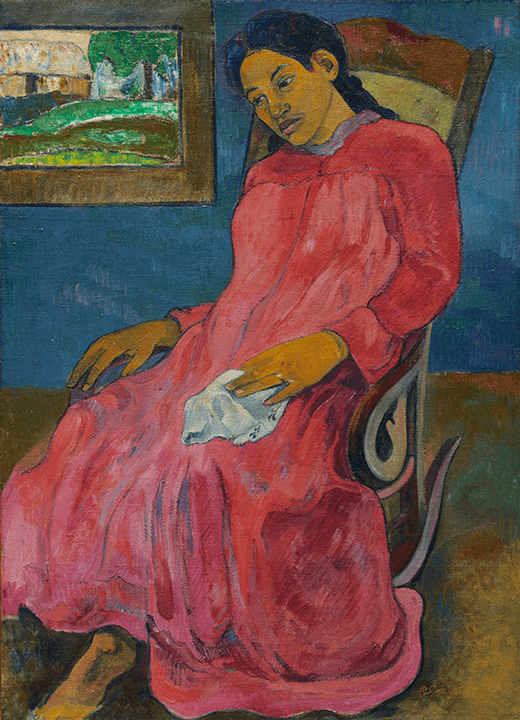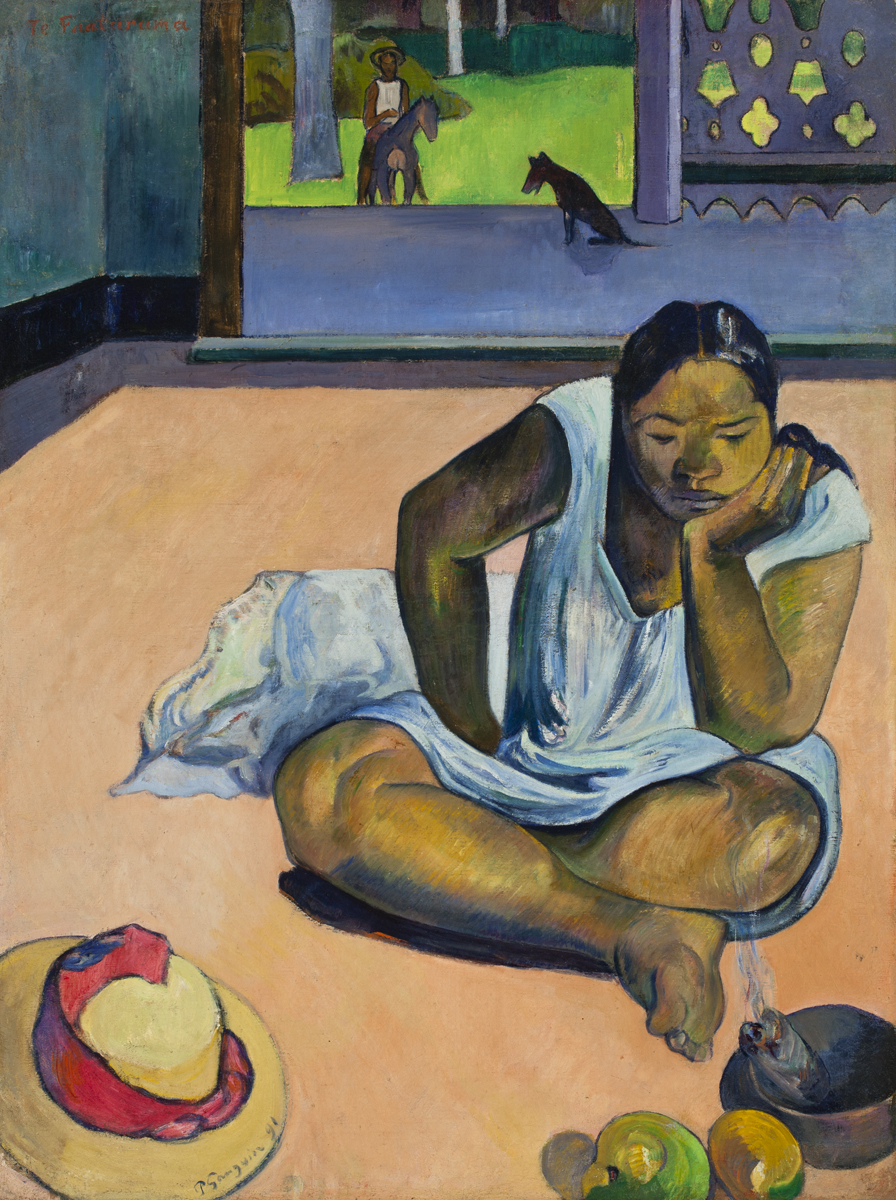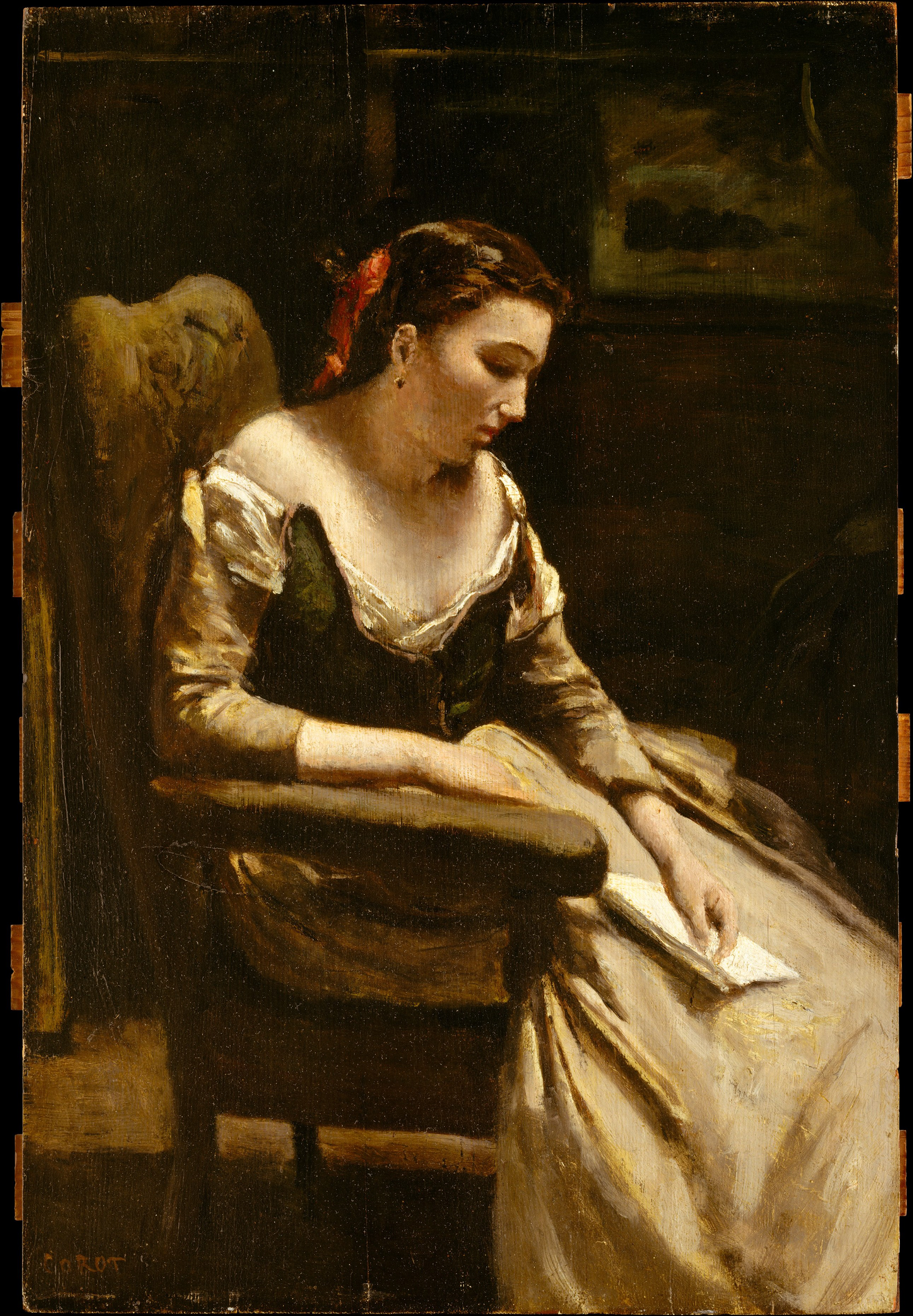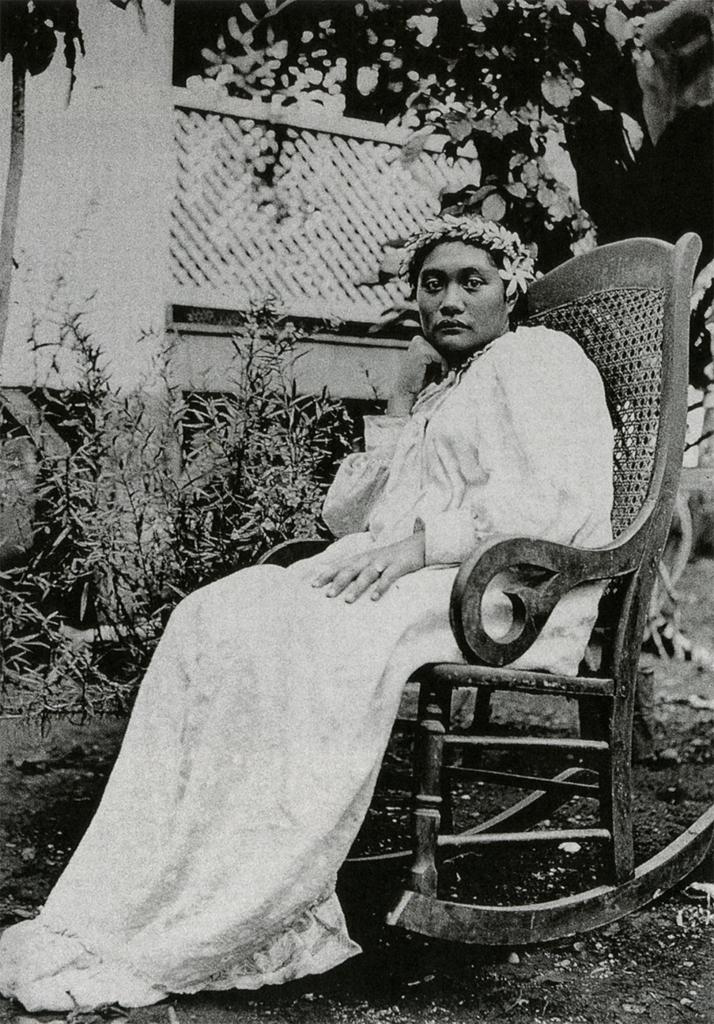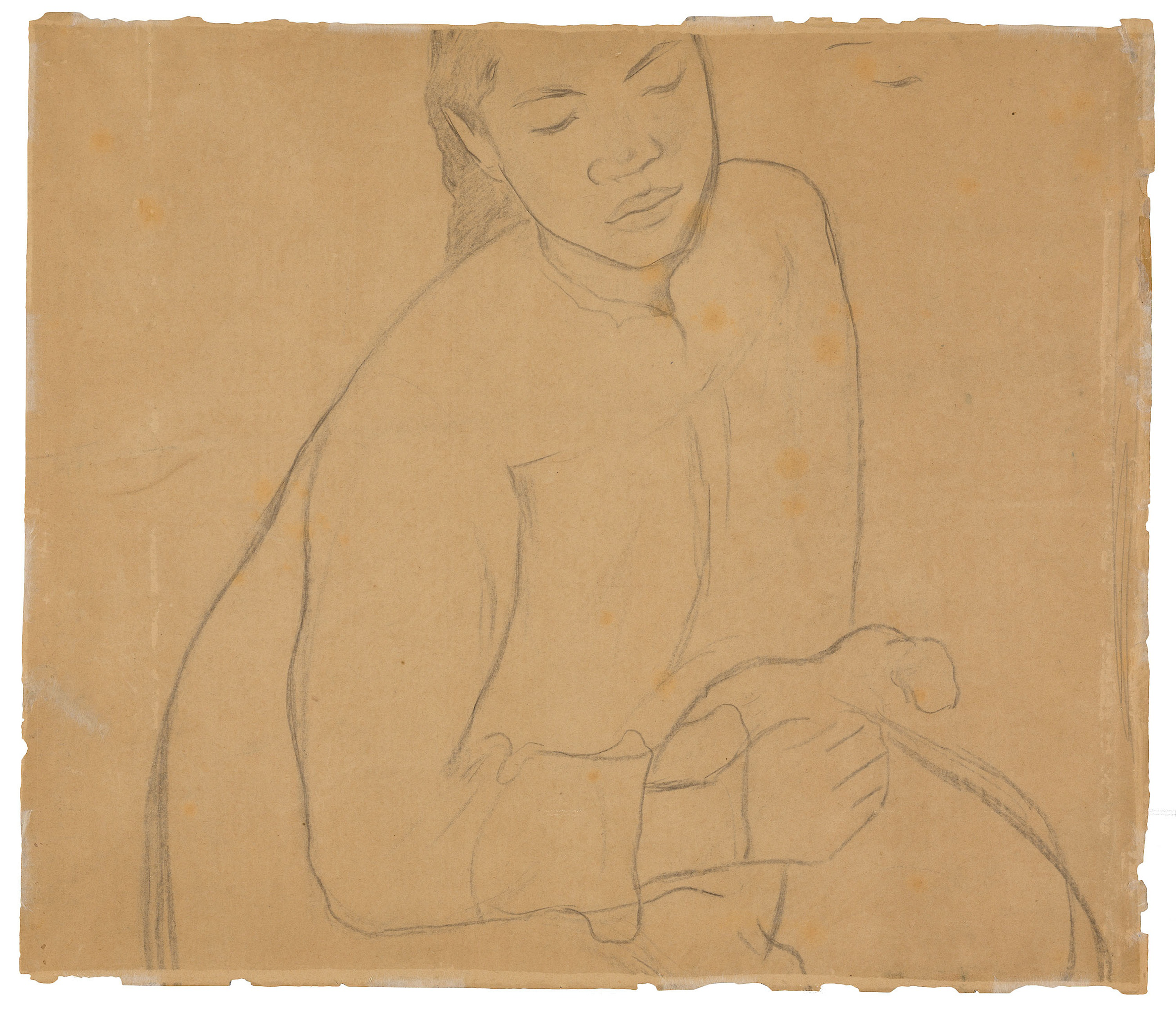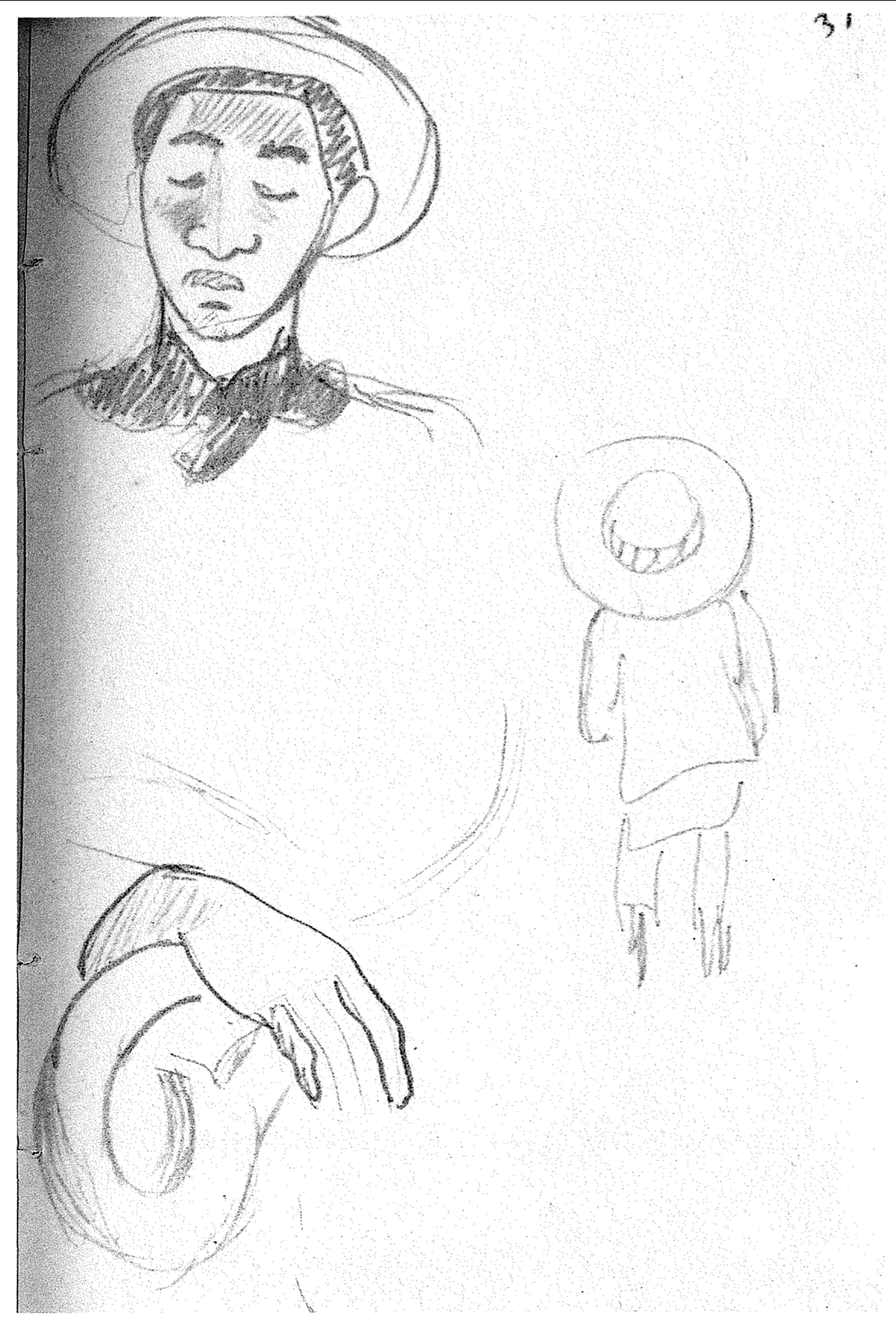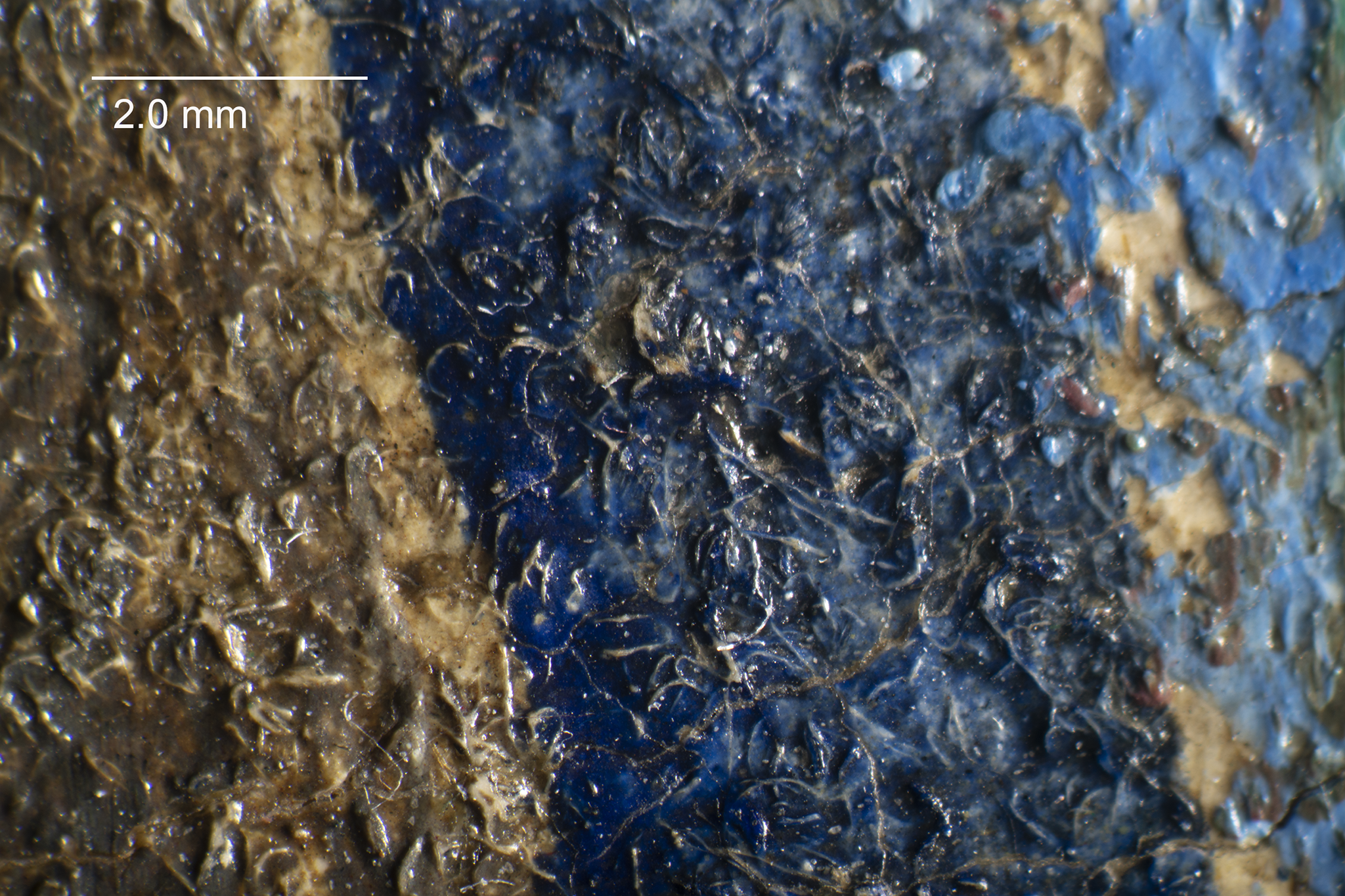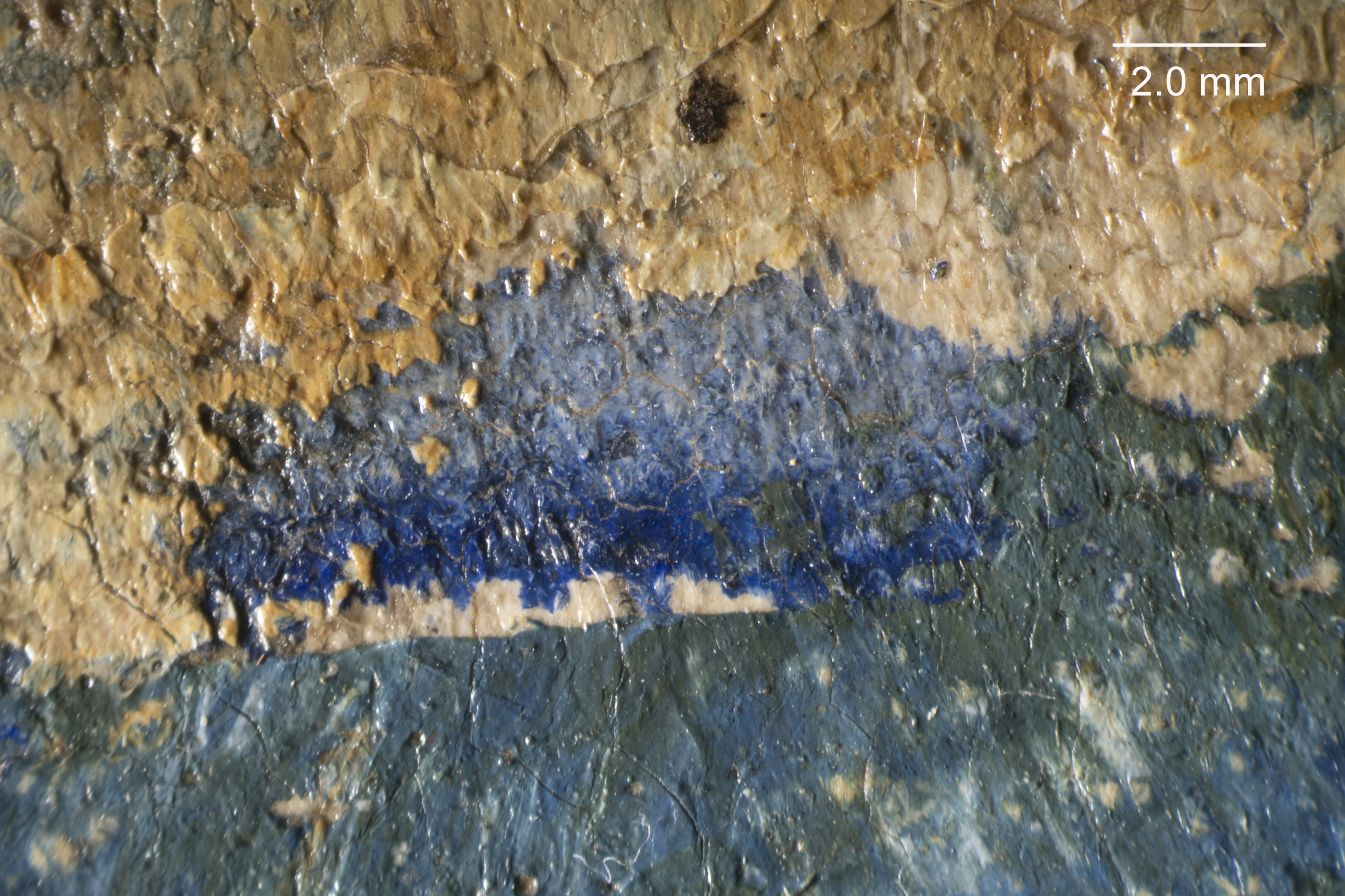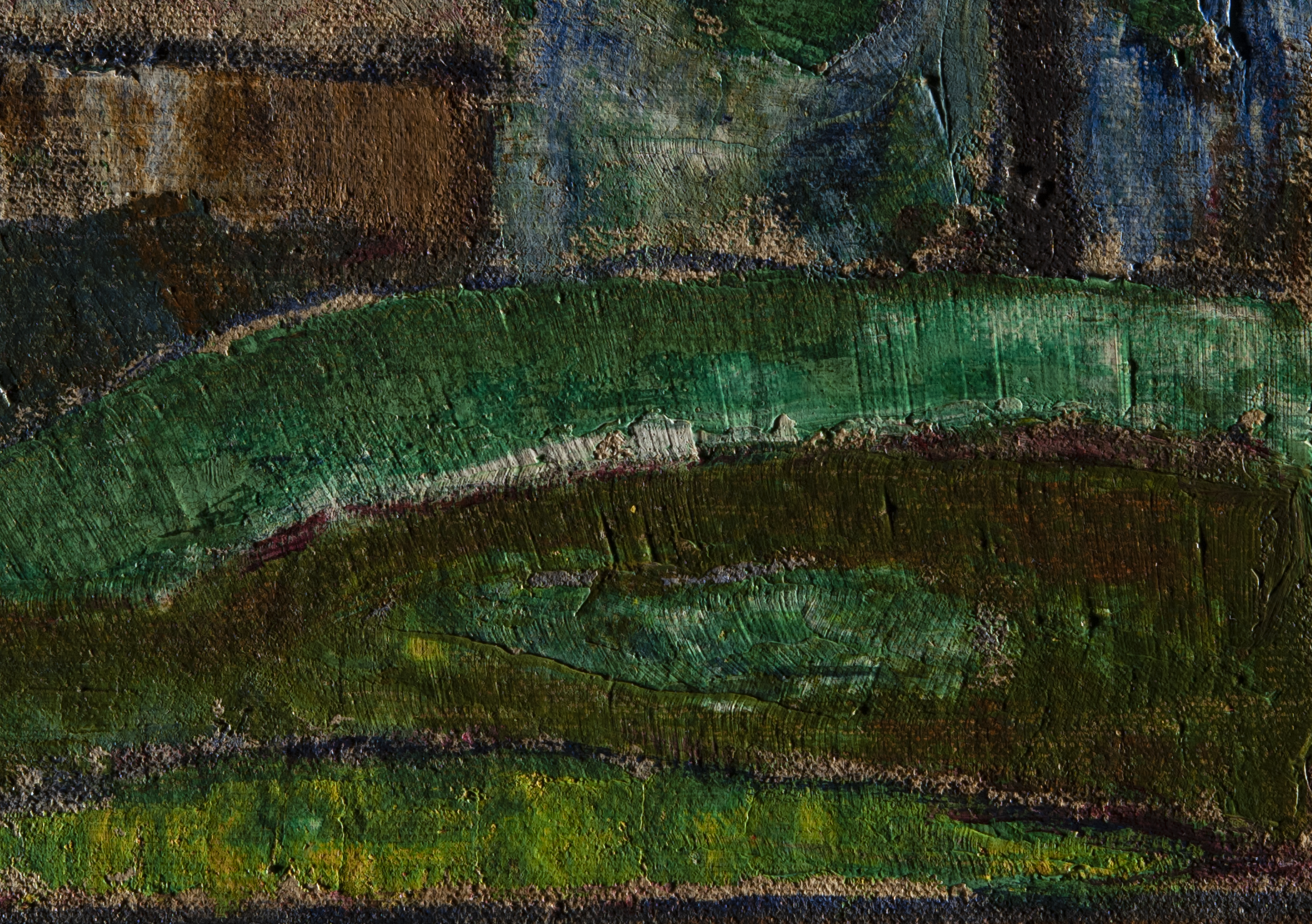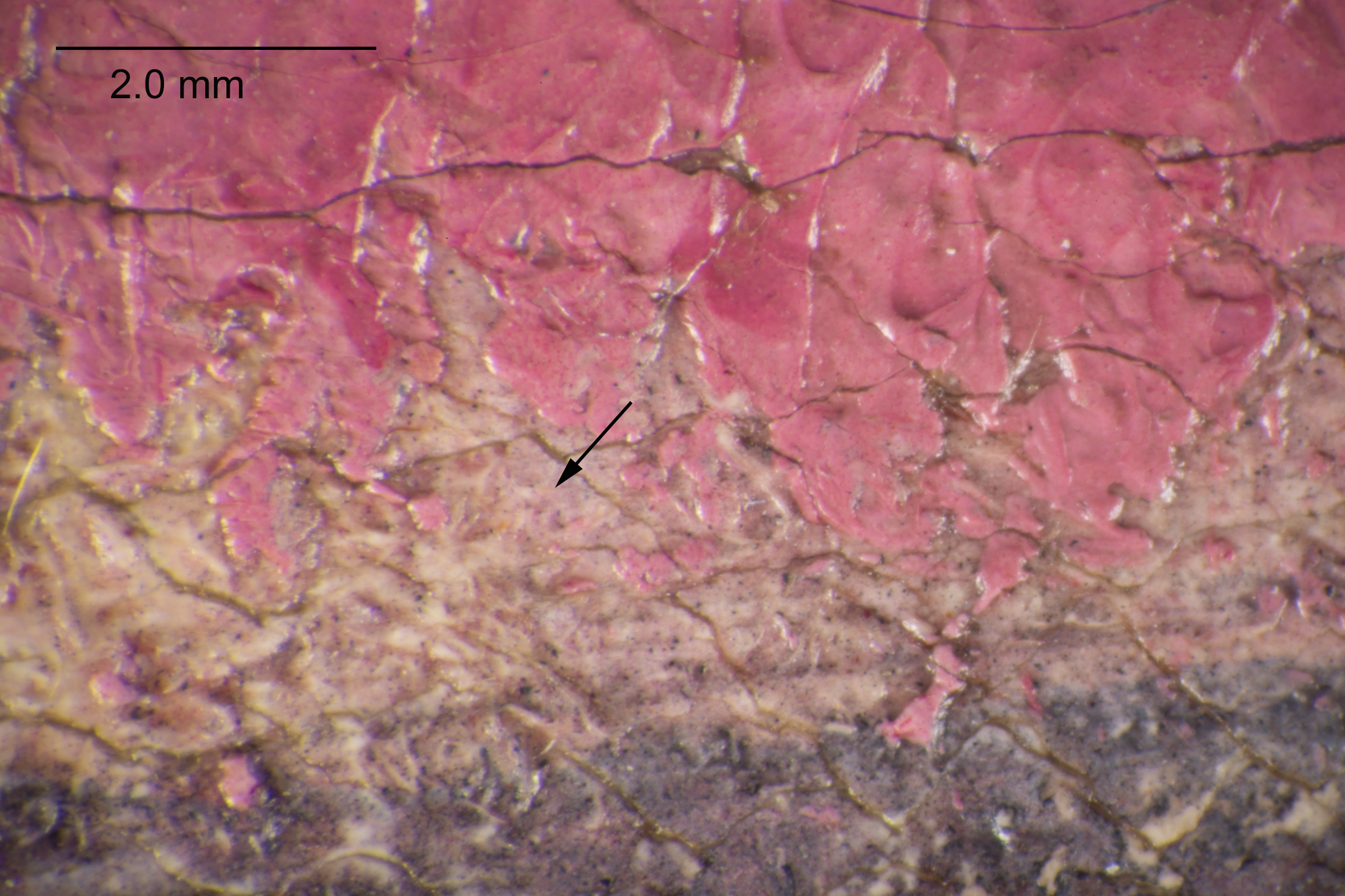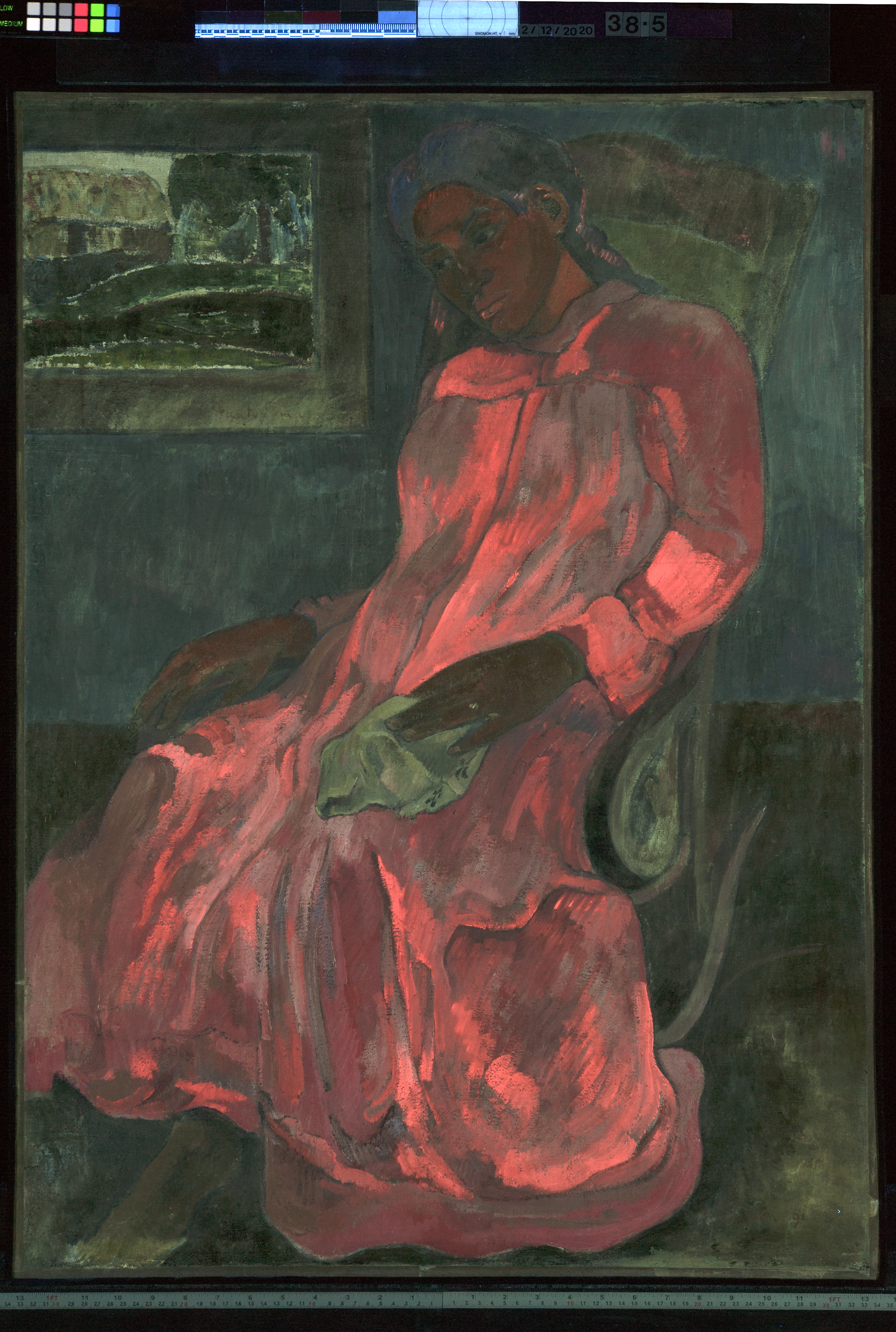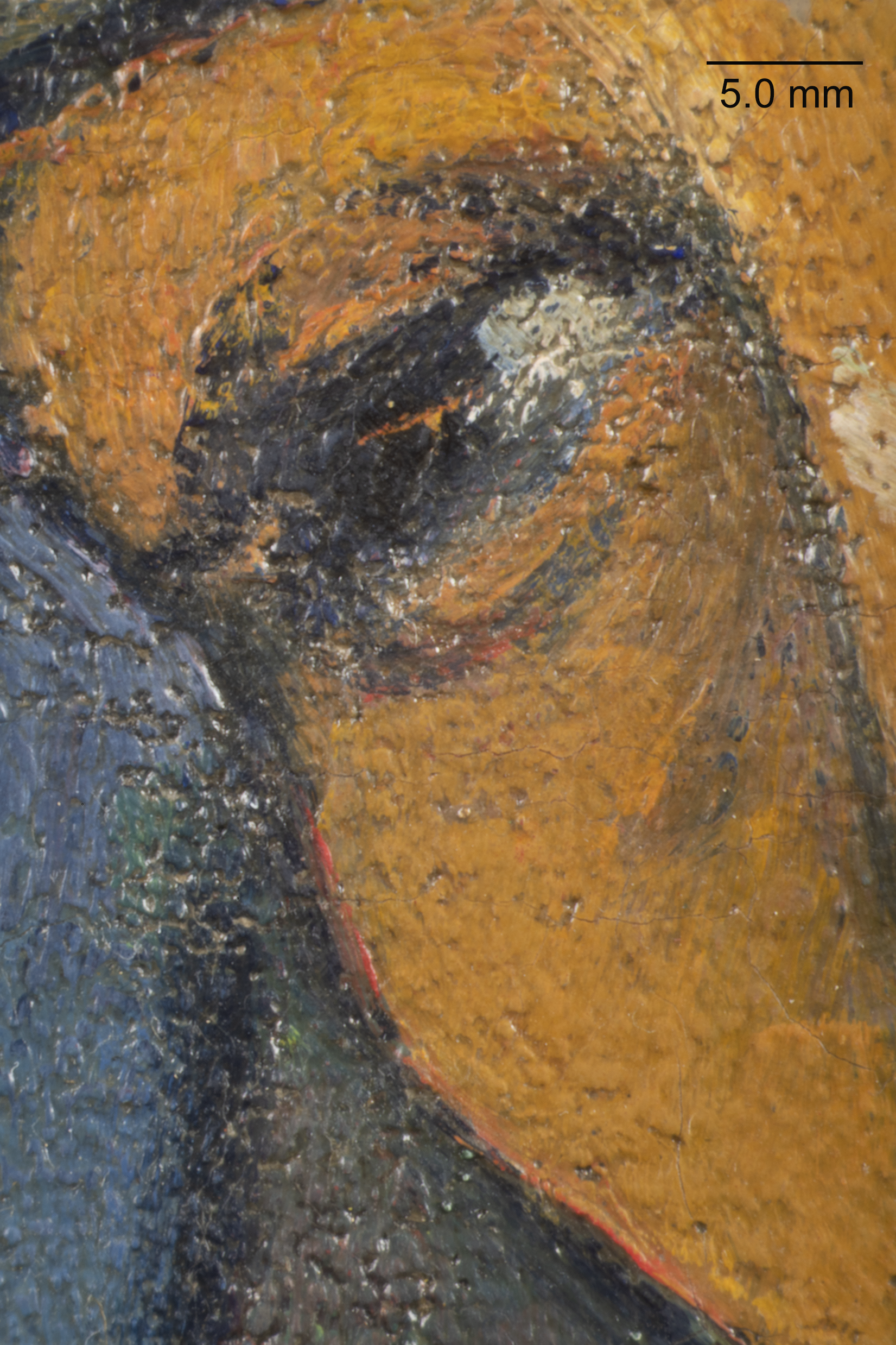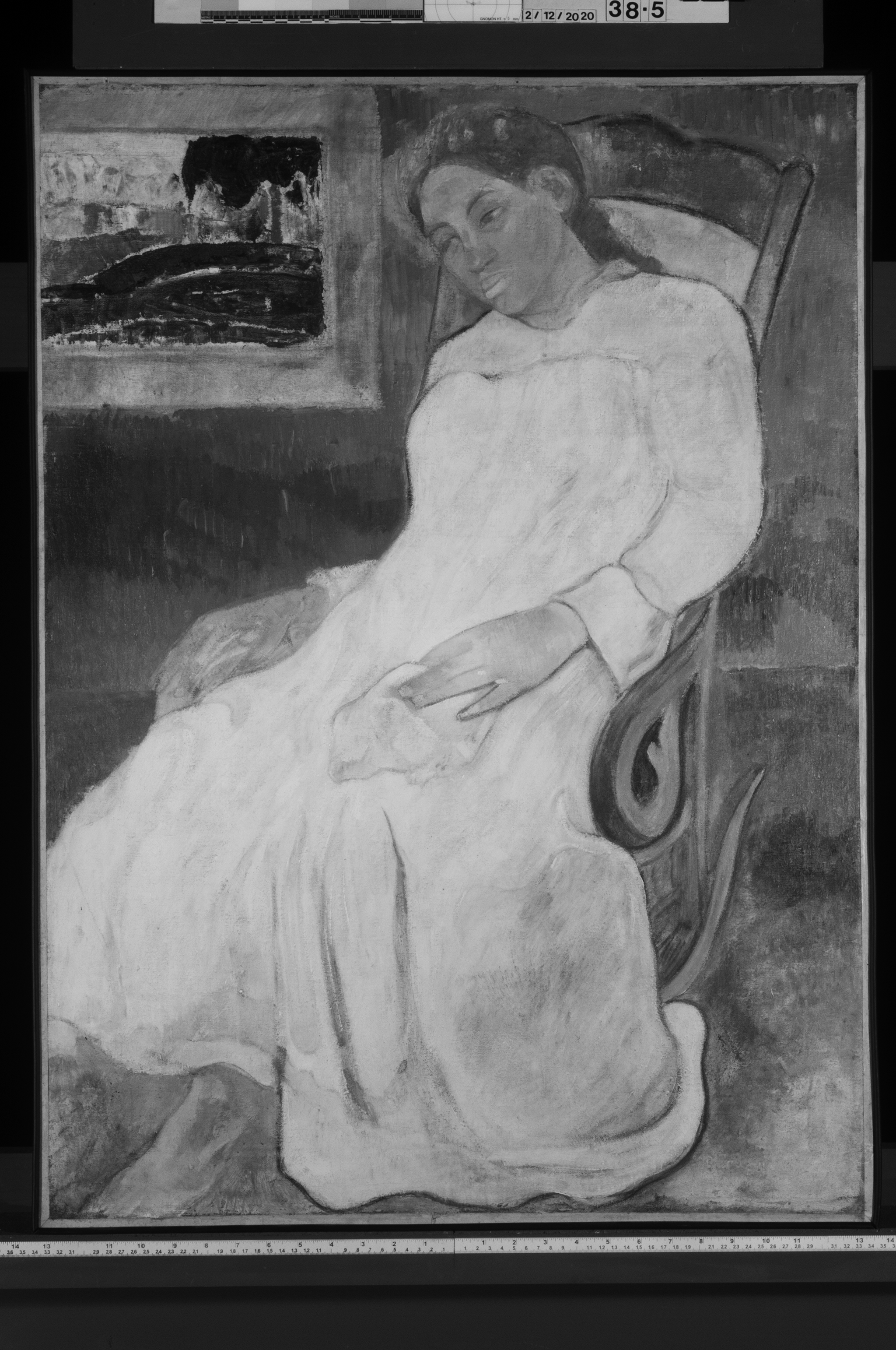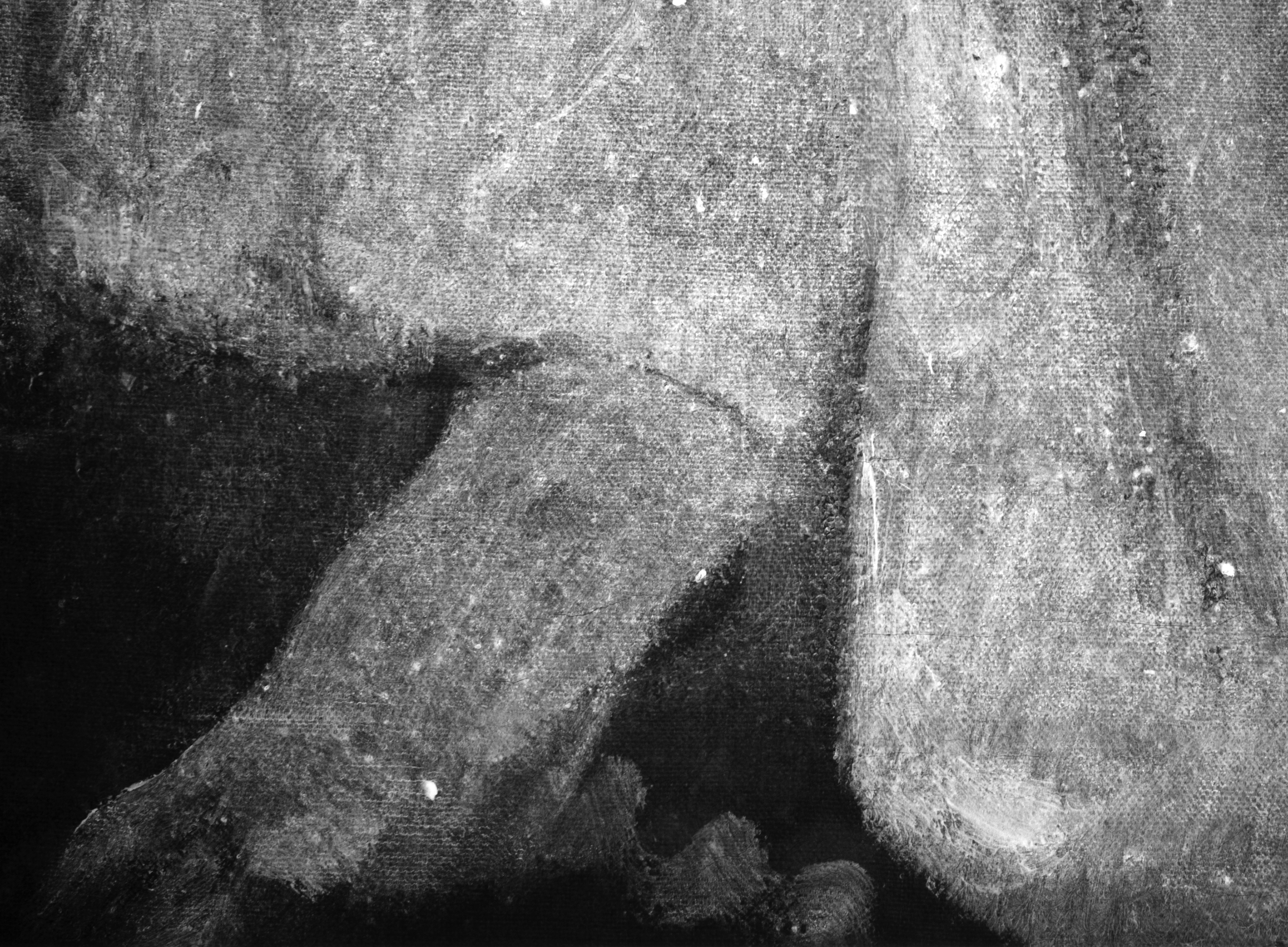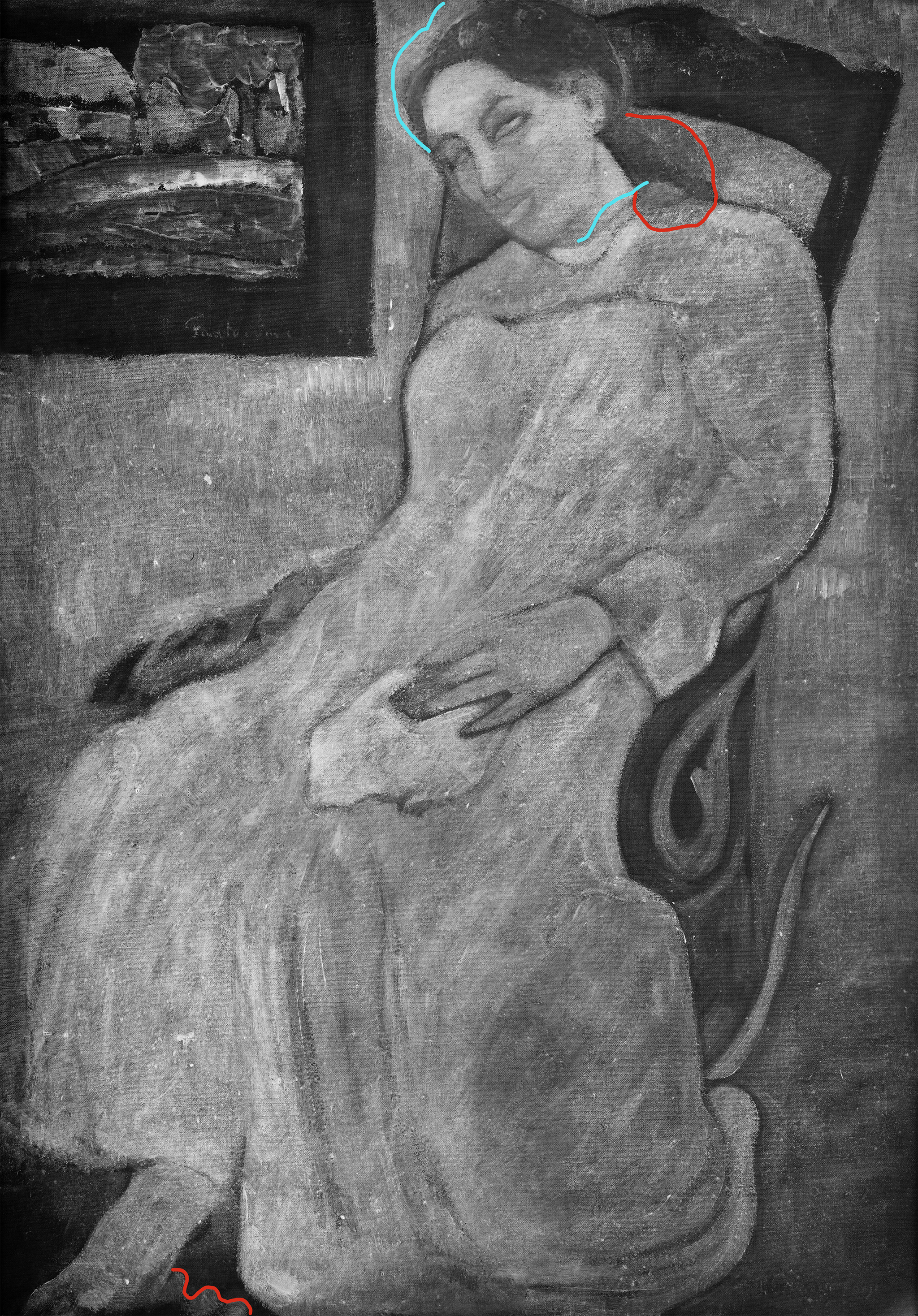 Resize view
Paul Gauguin, Faaturuma (Melancholic), 1891
Download PDF Share

doi: 10.37764/78973.5.716

| | |
| --- | --- |
| Artist | Paul Gauguin, French, 1848–1903 |
| Title | Faaturuma (Melancholic) |
| Object Date | 1891 |
| Alternate and Variant Titles | Mélancolique; Rêverie |
| Medium | Oil on canvas |
| Dimensions (Unframed) | 37 x 26 7/8 in. (94 x 68.3 cm) |
| Signature | Signed and dated lower right: P. Gauguin. 91 |
| Inscription | Inscribed upper left: Faaturuma |
| Credit Line | The Nelson-Atkins Museum of Art. Purchase: William Rockhill Nelson Trust, 38-5 |
Catalogue Entry

Citation


Chicago:

Elizabeth C. Childs, "Paul Gauguin, Faaturuma (Melancholic), 1891," catalogue entry in Aimee Marcereau DeGalan, ed., French Paintings, 1600–1945: The Collections of the Nelson-Atkins Museum of Art (Kansas City: The Nelson-Atkins Museum of Art, 2021), https://doi.org/10.37764/78973.5.716.5407

MLA:

Childs, Elizabeth C. "Paul Gauguin, Faaturuma (Melancholic), 1891," catalogue entry. French Paintings, 1600–1945: The Collections of the Nelson-Atkins Museum of Art, edited by Aimee Marcereau DeGalan, The Nelson-Atkins Museum of Art, 2021. doi: 10.37764/78973.5.716.5407
This canvas is one of the best-known compositions from Paul Gauguin's (1848–1903) highly productive first sojourn to Tahiti, where he resided from June 9, 1891 to June 4, 1893. The painting is one of forty-one Tahitian canvases he included in a landmark exhibition at the Galeries Durand-Ruel in Paris in November 1893;1Exposition d'Œuvres récentes de Paul Gauguin, November 9–25, 1893, no. 28, as Mélancolique (or possibly no. 27, Faturuma [sic] (Boudeuse). This catalogue is not illustrated. its inclusion there demonstrates both his confidence that this painting was a significant work within his new Tahitian oeuvre, and that he conceived his art about Polynesian subjects with a Parisian audience in mind.
The canvas belongs to the group of approximately twenty works he painted late in 1891 after he left the capital of Papeete for Mataiea, a smaller town on the southern coast of Tahiti. This move represented his effort to leave behind the disappointingly pervasive European influence in the colonial capital and to seek a simpler lifestyle more in harmony with what he had imagined traditional Tahitian life would be. There he established a home, although his relationships with local Tahitians were hampered by his imperfect command of the language and his practice of an art that most of them did not appreciate. In the later months of 1891, he probably initiated a domestic partnership with a young Tahitian woman named Tehe'amana; if one were to believe his partly fictionalized autobiography Noa Noa (which he began writing in 1893), she was a youth of thirteen or fourteen years who lived with her family on the remote east coast of the island, and who agreed, with her parents' permission, to live with Gauguin in Mataiea.2A useful summary of what is known about Tehe'amana is offered in Richard R. Brettell and Genevieve Westerby, "Gauguin, Cat. 50, Merahi metua no Tehamana (Tehamana Has Many Parents or The Ancestors of Tehamana) (1980.613): Commentary," in Gauguin Paintings, Sculpture and Graphic Works at the Art Institute of Chicago, eds. Gloria Groom and Genevieve Westerby (Chicago: Art Institute of Chicago, 2016), para. 3, https://publications.artic.edu/gauguin/reader/gauguinart/section/140288/140288\_anchor. It is often assumed, based on the artist's own, often exaggerated or invented narrative, that the model in the Nelson-Atkins painting is Tehe'amana. However, there is no clear support for this identification.
In this intensely colored figure study, a young woman sits in a French colonial rocking chair in a shallow interior space defined by an earthen-colored floor and a rich marine blue wall. The copious dress draws attention to the arresting hot salmon color that pulsates on the surface of the canvas. In the course of painting the dress, Gauguin lengthened the skirt's hemline by several inches, thus accentuating a single bare foot that is elongated beyond natural proportion. A distracting note is introduced by the bright yellow brushwork broadly painted across her brown toes, which announces a purely painterly touch. Other bold touches include two parallel pink strokes that hover improbably on the blue wall at the upper right. By such means, Gauguin asserts that his picture is a poetic and decorative arrangement of form on canvas, an embodiment of visual ideas as much as it is a composed portrait or a memory of his observations.
Close looking reveals how thoroughly he attends to this artistic mission: he uses a dark black or blue outline in the manner of CloisonnismCloisonnism: A style of painting associated with some of the painters who worked at Pont-Aven in Brittany in the 1880s and 1890s. It is characterized by flat forms of bold colors separated by dark outlines. The term is derived from cloisonné, a kind of decorative enamelwork. (a style he adopted in Brittany in 1888 when working with Emile Bernard [1868–1941]) to establish the strong contours of the woman's figure. In some areas, such as along the right edge of the sitter's arm and along the edges of her black hair at her temple, those defining lines are brightly elaborated by little hot pink dots to make the lines scintillate. The painting is therefore, based on a subtle contradiction that engages both mind and eye: as much as the mood of the scene is one of silence and enervation, the lines, forms, and colors sing together energetically and in brazen harmony.
Gauguin's sitter wears a gown known as a Mother Hubbard dress, an extremely common fashion that was first introduced by missionaries in the nineteenth century to "civilize" local women, and was adopted throughout colonial Polynesia from Hawaii to Tahiti.3An exhaustive study on this fashion is Sally Helvenston Gray, "Searching for Mother Hubbard: Function and Fashion in Nineteenth-Century Dress," Winterthur Portfolio 48, no. 1 (Spring 2014): 29–73. Such gowns were well-favored in the islands because they were relatively easy for novice seamstresses to design and sew; they were suitable as both a day dress to be worn in town, and as a loose garment appropriate for work; and the unfitted lines facilitated ready ventilation in the hot tropical climate. The Mother Hubbard dress replaced the traditional garments made of tapa cloth and also the printed pareu (wraparound garment), covering women in a missionary-approved modest style that largely hid the female body from view. As such, the gown represented the "modern" dress of the proper colonial woman who had adapted to European-approved ways. Other significant details of French style include the ring on the sitter's left hand, which indicates her married status, and the embroidered handkerchief, a touch of European femininity. These details, along with the modest costume and the colonial rocker, establish the sitter as a modern Tahitienne. Yet other details, such as her bare foot pushed noticeably up against the front of the picture planepicture plane: The two-dimensional surface where the artist applies paint. to command the viewer's attention, reiterate that her accommodation to European style is only partial. Her clothing thus reaffirms the mix of the local and imported cultural practices, a hybridity typical of this island in the 1890s.
While the woman's long dark hair and warm brown-orange skin may have hinted at her Pacific Islander identity, two details of the framed image in the upper-left corner of the composition confirm it: both the scene itself, and the inscription of a title in Tahitian on the painted frame. The wide brown rectangular frame sets off a scene of a traditional thatched hut on a verdant plot of land. The brown frame could indicate either a window pierced through the wall, giving a view onto the village, or the frame of a painting on the wall. Given the openly painted facturefacture: The artist's characteristic handling of paint. of the scene and a highly colorful assortment of hues that denote the thatched vegetation of the roof, the image most likely represents not "nature" through a window, but a painting (now lost) by the artist.4A similar type of landscape is Gauguin's Dog in front of the hut, Tahiti, 1892, oil on canvas, 16 ¼ x 26 7/16 in. (41.2 x 67.1 cm), Pola Museum of Art, Hakone-machi, Japan. It also emphasizes his role as both artist and observer in this Tahitian world.
There is a tantalizing clue to the overall meaning of the picture: the title Faaturuma is inscribed on that picture frame (or window frame). Gauguin's command of the Tahitian language was only tentative at this time; as he admitted in November 1891, he was not yet strong in Tahitian in spite of much effort.5In a letter to Paul Serusier (1864–1927), Gauguin wrote, "Je ne suis pas encore bien fort sur la langue du pays, malgré tous les efforts." Quoted in Marianne Jakobi, Gauguin-Signac: La genèse du titre contemporain (Paris: CNRS Éditions, 2015), 107. Nonetheless, throughout the 1890s he inscribed titles in the Tahitian language prominently on many of his canvases, often in a highly contrasting hue such as the orange-red used here to attract the eye.6Out of the 194 canvases he painted in Tahiti between 1891 and 1901, Gauguin painted titles in Tahitian on 82 of them. Jakobi, Gauguin-Signac, 133. In some cases, he instructed his friend George-Daniel de Monfreid (1856–1929), in Paris, to do the inscriptions. Showcasing such words signaled that the painting's subject belonged to what was for the Parisian viewer a novel and mysterious culture; Gauguin intended these titles to lure and confound the viewer through their very inscrutability. When he exhibited these canvases in Paris in 1893, the catalogue included many French translations of his Tahitian titles, thus appearing to present him both as an authority on and interpreter of the distant culture.
The title Faaturuma can be translated one of two ways into French: either as mélancolie or as boudeuse. In English, these words translate as melancholic, a sulky woman, or silence.7See Sven Wahlroos, English-Tahitian/Tahitian-English Dictionary (Papeete: privately published, 2002), 574. See also correspondence between Meghan Gray, curatorial associate, Nelson-Atkins, and Ervelyne Bernard, translator of Tahitian and French, November 18, 2016, NAMA curatorial files. In a letter he wrote in 1892 to Mette, his French wife in Paris, Gauguin offered a translation of the title of a related painting Te Faaturuma (Fig. 1) as "le silence" ("silence") or "être morne" ("a gloomy being"), which demonstrates that he indeed grasped the meaning of the phrase.8Gauguin to Mette, December 8, 1892, in Maurice Malingue, ed., Lettres de Gauguin à sa femme et à ses amis (Paris: Bernard, Grasset, 1946), letter CXXXIV, p. 236. And indeed, those ideas describe the apparent mood of the sitter in Faaturuma, and of the painting overall.